Welcome
Welcome to our web site. I hope you enjoy exploring this site to find out what is happening in our parish church.
Please come back and visit again soon.
We see ourselves as a church which is here for everyone in the local community. I believe that it is vital that everyone who comes among us is given a warm welcome and made to feel at home. Our most important activity is of course worship and you are welcome to join us at any of our services on Sundays and Thursdays. There is also a wide range of activities on offer for people of all ages and I would invite you to find out more about them through our web site.
For all the latest news check out our Twitter feed.
Sunday 1st December 2013
Order of service available to download
You can listen to last Sunday's morning service by clicking here
Click here for details of all our worship
Julia Leaves for Orkney
On Sunday 24th November there was a presentation in church to Julia Lewandowska who has for the last 15 months been completing her training for the ministry at Peterculter Parish Church.
Julia is about to take up a post at Kirkwall East and Shapinsay on Orkney and the whole congregation joined in wishing her well for the future.

Successful Cabaret Evening
On Friday 22nd November we held a cabaret evening in the church hall where entertainment was provided by a cappella harmony quartet, Vocal Zone and Scottish folk duo, Maggie and Sandy.
Table Top Sales
Why not come along to our Table Top Sales? First Saturday of the month in the Large Hall, 10 am - 12 noon. Great range of goods on offer. Or why not hire a table at just £5?
Adult Christian Education for Autumn 2013 - The Challenge of Atheism
This course has just finished - but watch this space for details of more courses in the New Year.
Thursday and Saturday Teas and Coffees
Our regular coffee mornings on Thursday and Saturday are now under way again.
Join us in the small hall between 10.00 am and 12 noon on Thursdays or Saturdays.
Midweek Lunch
Wednesday 6th November 12.30 - 1.30 in the large hall. A two course lunch for the bargain price of £3.50. All welcome.
Share In Our Worship Online
Audio Recordings of Services
You can now listen to audio recordings of our Sunday morning worship online.
Videos of Worship
A selection of video clips of parts of our worship is also available to view.
Part of our recent Palm Sunday Service can be viewed here. Or click here to watch more videos.
Video About Our Church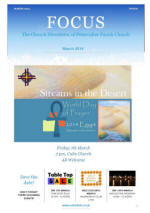 Church Magazine
Download the December 2013 edition here.
Delta Bible Study Group
Meets on the first Thursday in the month from 10.00 am - 11.00 am in the extension area of the church. New members welcome at any time.
Full

Calendar of Events
Easy Fund Raising
Click here to find out how you can help raise funds for Peterculter Parish Church through your online shopping.
Find out more.............

The Presbytery of Aberdeen
The Church of Scotland in the Aberdeen area.
The Church of Scotland
The Church of Scotland's own website

.

B

e

thany Christian Trust

Supports 4000 homeless and vulnerable people every year in Scotland.

Christian Aid
An agency of the churches in the UK and Ireland, Christian Aid works wherever the need is greatest, irrespective of religion.
Culter.Net
Find out all you ever wanted to know about Peterculter at this community site.
Instant Neigbour
Providing practical support to people living on low incomes in Aberdeen City and Shire.